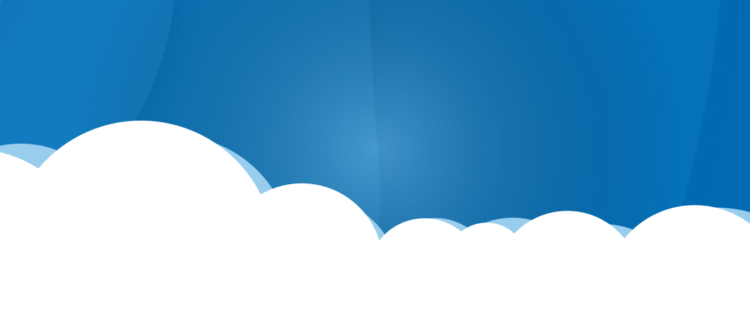 Jodi's Journal: Want to help workforce issues? Fix 'the most broken business in America'
December 20, 2021 / By Lisa Verdin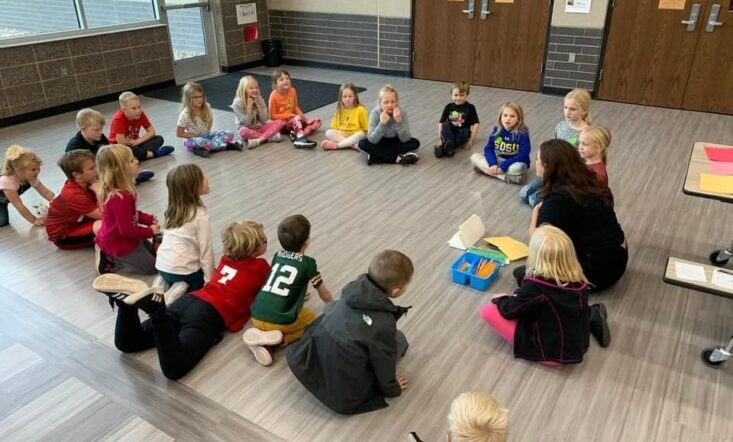 Dec. 20, 2021 - SiouxFalls.Business
The family keeps coming back into my head.
I don't know their name, don't know how many kids they have or how old they are, all I know is what I'm told they heard from their child care provider not long ago.
Despite the fact that this family had committed to a child care center with the understanding that they would have care provided Monday through Friday, they were told they now have the ability to send the child or children only Tuesday and Thursday.
Monday, Wednesday and Friday, they would need to find another option or stay home.
And here's the kicker: They were still expected to pay as though they were receiving child care five days a week.
In what universe is it possible for a business to survive doing business like this?
Evidently, in this one. The family in question kept paying, said Kerri Tietgen, CEO of EmBe, who told me the story after the family had shared it with her.
"They have no choice," she said. "Then you have no care."
It's time we all start caring about the state of child care in this community. This can no longer be an issue that we address only when we're forced to – when we're in need of care within our own families or have an employee facing it.
This has become, as Bloomberg recently put in a headline, "the most broken business in America."
Give it a read here, as it details the situation to a level I won't get into because there's plenty to share locally.
This fall, a study by the Beacom Research Fellows Program at Augustana University was released in partnership with Sioux Falls Thrive, which facilitates the Sioux Falls Childcare Collaborative.
Its findings included that:
The impact of child care availability on the Sioux Falls workforce is "especially relevant." More than 75 percent of the 15,116 children younger than 6 live in families where all parents are working. The national average is 66 percent.
Estimates indicate that more than 4,000 Sioux Falls parents are not in the workforce but potentially could be if they had accessible and affordable child care.
Overall, child care isn't affordable to the median Sioux Falls worker. The cost of child care for one child, birth to age 5, is close to $10,000 a year while the median wage for a Sioux Falls resident is $39,000 a year.
When the surveys were conducted, child care providers said they had 913 families waiting for openings for their children.
The biggest obstacle to expanding child care services is the lack of qualified staff.
Low wages and part-time work are barriers to recruitment. The average child care professional earns $22,000 per year.
The majority of state-licensed child care providers run financial deficits in their child care programs. Most reported deficits of $100,000 or less per year, but one reported a $500,000 annual deficit.
Some of this data likely is outdated already, providers told me, particularly around the areas of both wages, which have increased, and cost of care, which is about to increase next year in many centers if it hasn't already.
Take the Boys & Girls Clubs of the Sioux Empire, which just added 65 to 70 kids and 13 staff from Volunteers of America to its child care program, after both organizations decided to try to "stop the bleed" financially by operating in fewer buildings.
"As far as the community, it's a sad thing because you just lost 120 child care slots, but it was for us better to do that and have one organization be able to thrive than lose two organizations and 500 slots, so that's the position we're in now," CEO Rebecca Wimmer told me.
On the day I had been scheduled to talk to her, she had to postpone because she ended up covering a classroom of kids. It's not the first time. There have been times this CEO has driven the bus to pick up kids.
"For our whole administrative team, it's whatever it takes to make sure we're getting things covered," Wimmer said.
And it's not just her team. It's her board of directors too. In order to maintain required care provider ratios, a retired financial services executive on her board has come in to rock babies. Another board member, Joe Kippley, has covered for staff in classrooms of preschoolers.
"It's an all-hands-on-deck mentality," said Kippley, senior director for strategic partnerships at Sanford Imagenetics.
"You can feel like the kids are safe because there are enough adults around to physically keep track of the kids, but you don't feel like you're adding a lot of value. You're kind of just plugging a spot. It builds "an appreciation for the workforce and what they do each day," he added.
And that's what it all comes down to: workforce. Boys & Girls Clubs has 24 to 28 open positions, "and that's just to fill existing holes," Wimmer said. "If we were to fill to capacity, we could hire around 30."
A year ago, pay increased from $10 an hour to $12.50. In October, it went up to $14, "and the same week Walmart jumped from $13 and $15, and Amazon jumped from $15 to $18," she continued, with clear resignation in her voice.
"I saw Hobby Lobby at $18.15, so I feel like we have incurred this huge expense and made no headway. We're still so far behind industries. They can raise the price of milk and increase the fees on goods, and when I do that, it affects our families, and our families are already struggling to pay. It feels like a losing battle."
It's also not a new battle, said Rebecca Kiesow-Knudsen, CEO of Lutheran Social Services of South Dakota, which has had its own struggles with child care.
"We've been struggling with our child care operations for probably five to six years if I'm being honest, but the pandemic made everything worse in terms of increasing the cost of operations," she said.
Between paying for mitigation strategies, classroom closures, less in tuition revenue and workforce pressures, LSS reached a point at which two of its four centers recently had to shut down.
"We had a handful of staff resign and haven't been able to refill those positions," she said. "The pressures on wages here locally have just been crazy, which has made it that we're losing people because they can go work at a fast-food place for $15 or $16, so we've had to do significant wages increases to retain the staff we have."
The problem is, the numbers just don't add up. The costs are too high to pass along to families, many in the industry told me.
"We were losing hundreds of thousands a year in child care, and now it's worse," Kiesow-Knudsen said.
"The reason LSS stays in the business is because we know the needs are there for families, and as centers are closing, it's making the demand even higher, and we also have attention to the need to keep care as affordable as we can. To be blunt, it's a broken system, and it's not just here."
While it's an issue nationwide, brought further to light in the proposed "Build Back Better" legislation, it might be especially acute in South Dakota, which as of November had the highest labor force participation rate behind only Washington, D.C. Federal data shows 68.5 percent of South Dakotans considered able to work are working, up from 66.7 percent a year ago.
And consider all the new residents who have moved here in the past two years, many likely bringing a need for care with them. Think of all the people living in Sioux Falls alone who didn't grow up here and don't have extended family to help out.
Both Boys & Girls Clubs and EmBe have at least 100 families on waitlists.
At EmBe, Tietgen is thankful she has been able to attract staff – helped by increases in wages and benefits, including reduced cost for child care when employees need it.
"We have just gone clear to our mission about what we're here for and what we're doing," she said. "At the end of the day, people want to work for an organization they believe in and want to be taken care of and feel good about the work they do."
At the same time, "we're really proud of what we invested in benefits and compensation for our teachers, but we can't stay competitive with Walmart or Taco John's," she said. "The work we're doing is more meaningful, and I think that wins. Our culture and benefits are great, but it's a challenge, and it needs to be addressed."
On the day I talked with her, she'd just visited with a mother from another community hoping EmBe could expand there.
"They had a baby and called everyone and can't find a place, and they finally found a center for their child. The husband was contemplating having to quit his job and stay home," she said. "And we hear that over and over and over again."
I heard it from Ashley Johnson, a mother of two who enrolled her 1-year-old and 9-year-old in a child care center in late August and was told two months later it was closing for up to eight weeks because of a delay involving licensing.
She was working for a bank through a temp agency and was given a week to figure out a new plan.
"It was a lot of dead ends," she said. "Either the hours didn't work with what I needed, they were on the opposite side of town, they wouldn't accept child care assistance, but mostly it was there wasn't openings for their ages. There's none for my oldest, and I had to wait for my youngest to turn 2."
Luckily, it was a well-timed birthday, and her now 2-year-old is enrolled at a small in-home day care. But finding it took so long Johnson lost her job. She's now limited to working between 8 a.m. and 4:30 p.m. because of child care availability, and her 9-year-old will be going to a community center after school.
"I have over 20 applications out," she said. "I have to find one that will work within the day care hours. One hurdle after another."
When you're a new parent is when the situation "hits you most acutely," Kippley added. "You start to realize what trench we're in for day care access, and by the time you get it figured out, it's too late. You almost have to get on a list at the moment of conception."
Thankfully, the state of South Dakota recently announced licensed and registered child care providers can apply for a share of $100 million to support providers and families through the American Rescue Plan Act. Those funds will be based on monthly expenditures and support new and existing providers with stabilization funding, program enhancements and startup funding for new child care centers.
The grants are expected to begin being awarded in January, and that's not a moment too soon. There's no question it will help keep some critically needed child care centers afloat. But at the same time, everyone I talked to added the core issue won't go away.
"We were really grateful," Kiesow-Knudsen said. "My concern is the long term because the industry is so broken. The grant will help us get through this fiscal year, and I'm very grateful, but we as a society need to examine the child care industry and come up with solutions."
I don't want to suggest no one is working on this because that's far from the case. Sioux Falls Thrive and its child care consortium are leaders in raising up this issue for the community. A Bush Foundation grant is helping create a pool of substitute child care workers who could be available to many centers. I understand that some elected officials now are beginning to see this as the critical issue I believe it is too.
But we as a business community have to show the same leadership around this issue as we have for so many others.
To the employers who tell me they're struggling to hire, think of the many people who might be able to work different hours or work at all if they had a solution to child care.
And think bigger than that. I think of the kids whose centers through places such as LSS or Volunteers of America went away. What kind of care are they receiving? And what does it mean for them now and in the future to be growing up in situations that might not be as stable, nurturing or educational as we would want for our future residents?
When it comes to hiring, "it's not about getting a body. It's the right body," Tietgen added. "There's nothing more important to our families than the children they're entrusting us and the need to not just be cared for but learn and be prepared for kindergarten."
She's right – and that's important to our entire community, not just those kids and families. Collectively, we have to do better than this. We have to figure out how to fix this broken business.
"This has been an issue for years, before COVID, before the workforce shortage, before I came to EmBe, and many thanks to all the individuals and leaders who have tackled this problem for years," Tietgen said.
"It's beyond what those individuals can do today. The solution comes from a combination of our community, our state and federal government, our business community. I truly believe our business community needs to put some skin in the game in terms of supporting our ability to provide care. It's not somebody else's problem anymore. It's reached a level where it's a shared community responsibility."