Stemming From Nature
April 24, 2023 / By Lexie Feterl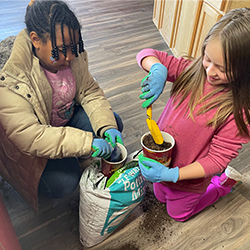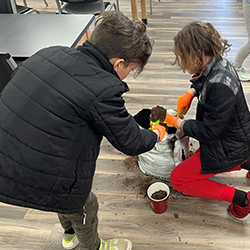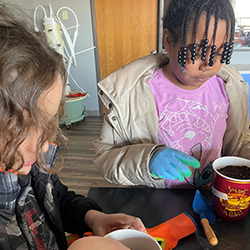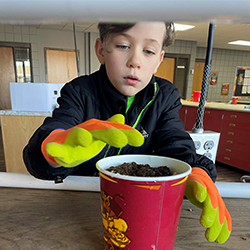 Stemming From Nature
Sometimes, capturing kids' attention is challenging. But we want nothing more than to help the kids in our care be successful. We want them to become more effective, engaged, adaptive learners who are on track to graduate with a plan for the future. We want them to grow into something amazing. So sometimes we throw a little dirt in the mix.
Within the Boys & Girls Clubs of the Sioux Empire walls, the goal is for kids to have fun while learning in an atmosphere that encourages development in a variety of topics, in ways that are meaningful for each student. We offer different programs to support different interests, such as STEM. Our STEM programs give kids the tools to explore science, technology, engineering, and math, which encourages creative thinking and problem-solving. Through a variety of mediums, kids have the opportunity to participate in hands-on programming, such as gardening.
We focus on educational and personal-skill growth as well as physical and emotional well-being, and outdoor learning plays into all of these areas. Nature serves as a multi-sensory learning environment that naturally spikes kids' curiosity. And lessons that revolve around nature teach critical thinking, and collaboration skills while benefiting mental health and allowing kids to move their bodies and exercise.
Recently, some of our students planted seeds from ash trees that were harvested from around the Sioux Falls area. With perfect timing, the kids returned after Earth Day and found their seeds had sprouted! The students will be able to take the saplings home for transplant and will be provided information on how to take care of their trees at home. The ash tree was chosen due to the hardiness of the species and easy care, but also to help replace the many ash trees that were killed by the Emerald Ash Borer since 2018. The state of South Dakota has been diligently working on slowing and stopping the spread of the Emerald Ash Borer, and our kids are excited to help the community by planting the next generation of ash trees.
And as it turns out, kids love playing in the dirt. We are learning and having fun, and it's stemming from nature.
Wally Wolanin
K-5 Manager